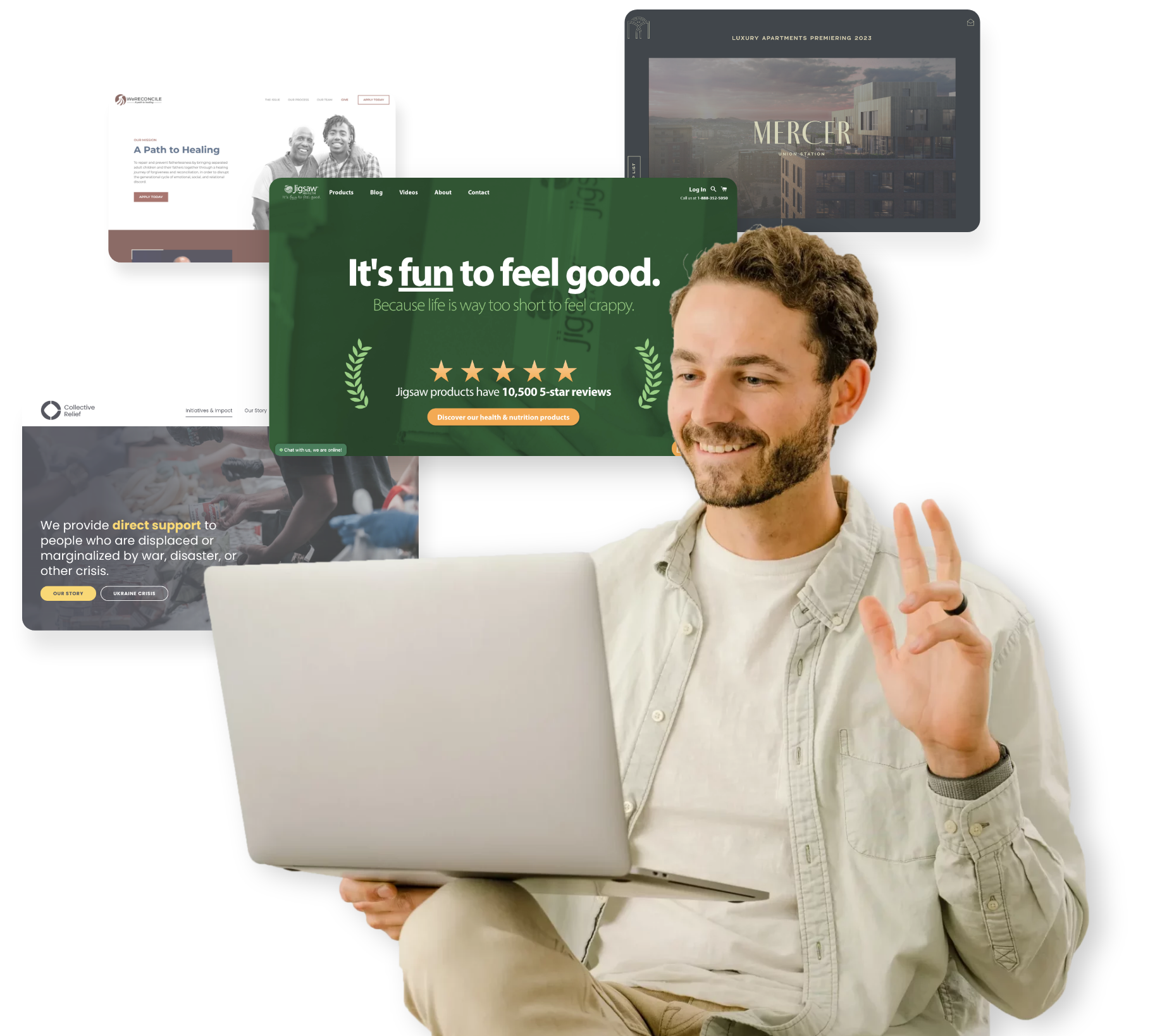 Custom websites


built to perform.
We help businesses find the custom solution that works best for their digital marketing needs and budget. Not sure where to get started? Connect with us to talk through the best quality options for your business.
What you should expect from your web team
Quick Turnaround
Our sprint-based design and development process gets your project done fast with preemptive communication all along the way.
Referral ready
Your website is your business's first impression. We design and build modern, custom websites that you will be proud to show off.
Featured Testimonial
Wes Chapman
Co-founder of The Human Gathering, Tedx speaker, and award-winning author shares his experience working with Malkin Made on 3 separate projects to-date.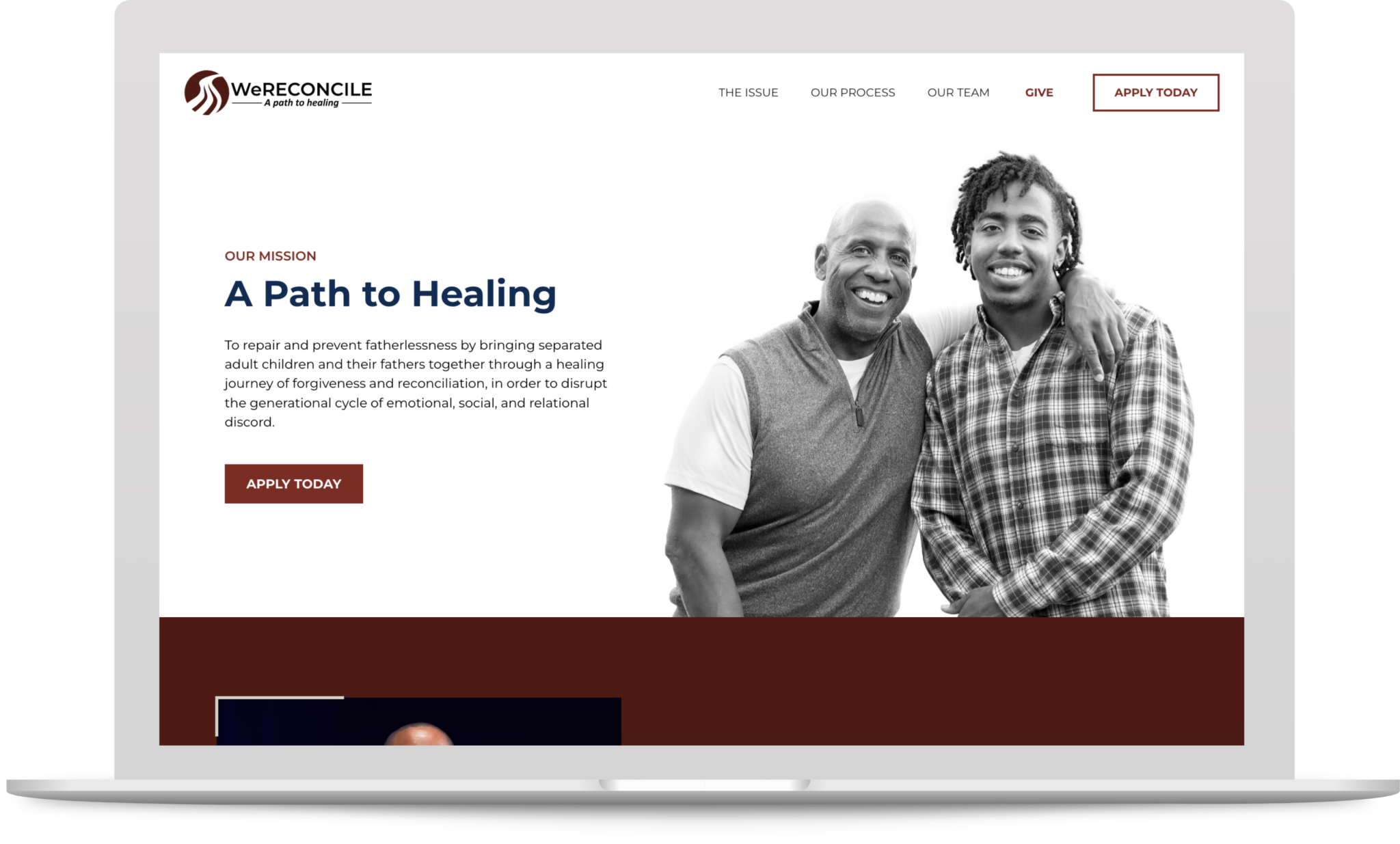 We specialize in
Custom Web Solutions
Fully custom code, lightweight (minimal plugin usage), secure and scalable WordPress themes.
Our preferred E-Commerce solution. We extend custom themes, integrate apps, and build custom features where apps may fall short.
Hubspot, Mailchimp, Active Campaign integrations, workflows, and list configurations.
Avoid Hidden Costs.

Increase your ROI.


Build Custom.

Simply put, a custom website makes your website investment money work smarter. Through expert digital strategy and design, a custom website unlocks growth for your business while simultaneously avoiding the common hidden costs of a templated website.

Learn More
Companies that invested in

Custom Websites
Hada Security
Brandon Min
What an outstanding team to work with! I can't say enough about how amazing Malkin Made was throughout our website design, development, and deployment process. Their expertise is of the highest level, but what truly sets them apart is the way they treat their customers with the utmost care and attention... We couldn't be happier with the final result, and we owe it all to the Malkin Made team.
Defendry
Pat Sullivan
Malkin Made built and now manages our website, Defendry, and they've also helped us in a variety of related ways ranging from coding emails to configuring marketing app integrations. They are trustworthy, do excellent work, and have very reasonable rates. I highly recommend them.
Jigsaw Health
Jamie Woolford
I've worked closely with Dana and his team for almost 3 years now and he is the best at turning my designs into reality. He is your go-to for high-quality web programming and design.
The Human Gathering
Wes Chapman
I've been in tech forever and there are a lot of people that know how to code, but there are very few people that can do it in an incredibly professional way, understand the entire concept of UI design and UX experience, … and actually be punctual. I could not recommend Dana and his team more. You're gonna love them, the experience, the professionalism, and the price. They always go above and beyond.
Mark Fackler
Mark Fackler
I am very pleased with the website that Dana and his team created for me. I knew I picked the right company during their initial interview of me. They proved to be not only technically capable, but they were able to provide a creative process that met my high expectations. I love the website and am glad they are part of my virtual team.
Desert Hills Bible Church
Jason Crothers
I liked the previous work I had seen from Malkin Made... Communication and collaboration was excellent! The experience was extremely professional and efficient and I was very pleased at the finished product.
Scottsdale Christian Academy
Kevin Sieling
Malkin Made met all the deadlines, and we were able to launch in the timeframe we had planned. Initial feedback from our internal stakeholders has all been positive. We would like to continue our partnership… We know who we want to work with. Malkin Made.


Tell us about
your business
Have questions or looking to discuss your latest project? Let's start a conversation. Fill out this form and we will be in contact shortly to schedule a call.
*We do not sell or otherwise disclose personal information collected by our site to third parties. We use your information to contact you about your request.