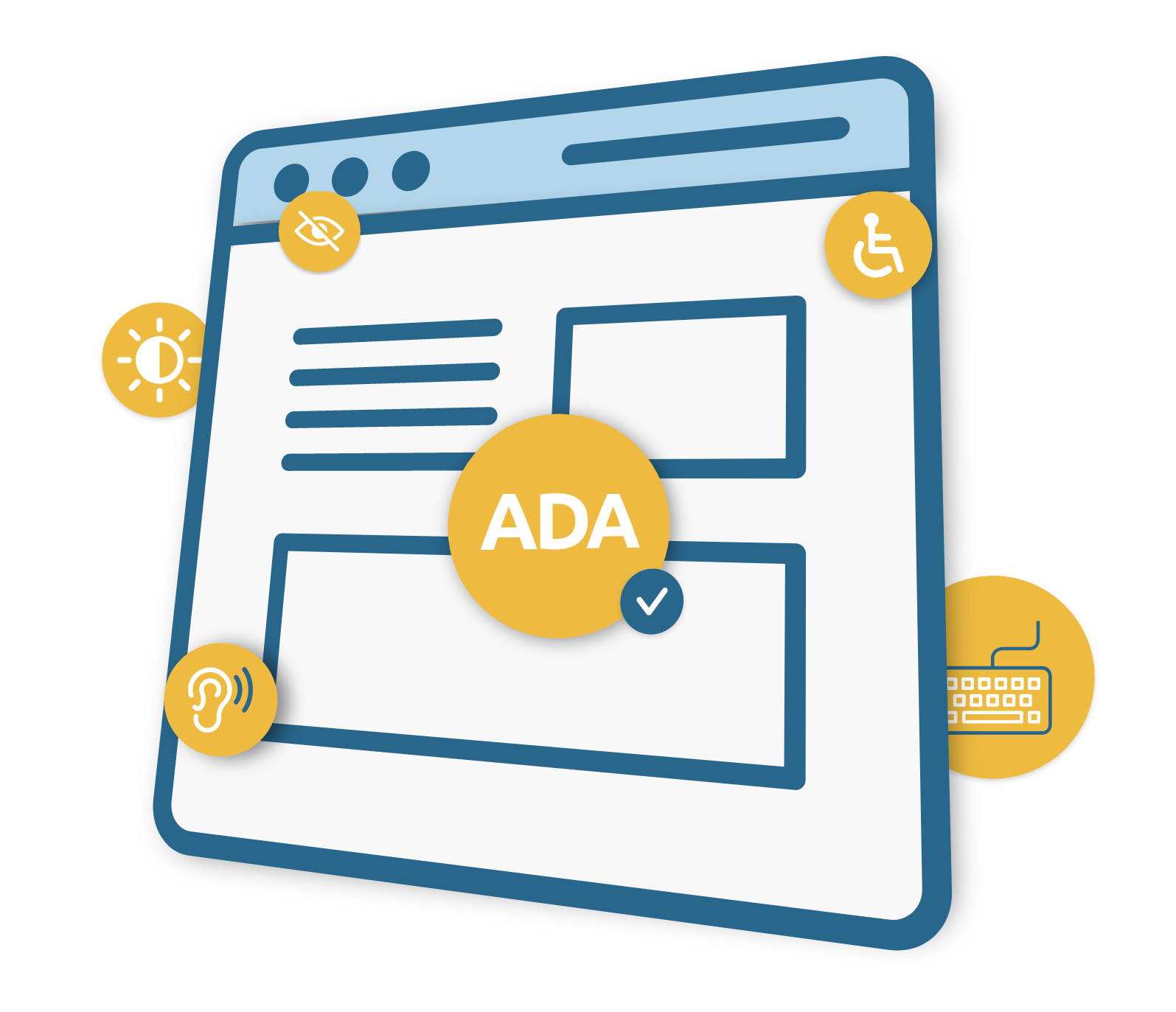 ADA Compliance
ADA compliance is no longer a nice to have, but rather: a must have for your website. In fact your website might be in danger of a lawsuit for failure to meet certain UI/UX standards. ADA compliance is a must for any e-commerce, educational, or business website.
ADA compliance
Where to Start
Fix the basics
Start with the simple things: alt text on images, form labels, and correct header tag configuration.
create an audit plan
Utilize disabled users in your audtiing process – manual auditing remains a key part in remediiation of ADA compliance issues for your website.
don't rely on widgets
Widgets operate similar to band aids. Unfortunately, ADA compliance is usually more than a surface issue. Furthermore, many lawsuits target companies utilizing widgets which are unable to bring websites to full compliance.
Request a free homepage ADA compliance audit
*We do not sell or otherwise disclose personal information collected by our site to third parties. We use your information to contact you about your request.